When you have a passion for pizza, you do what you can to ensure that the world shares your enthusiasm. That's what Larry Pagdato achieved in 1990 when he founded Pizzaland at 1765 Main Street in Winnipeg, Manitoba. After serving the community for 32 years, Larry passed on his love of feeding the community to long time employee Matt Slobodzian.
Even before starting at Pizzaland at the young age of 16 , Matt has always loved a good slice of pizza. Under Larry's wing, his love for pizza grew, and that's what inspired him to carry on Pizzaland's legacy, and turn it into something more.
From the beginning, Matt has strove for more sustainability and continuing to give back to the community. That's what drove him to partner with TooGoodToGo, a group dedicated to lowering food waste, by selling a restaurant's surplus of product at a lower, more affordable price.
Matt, with the help of his hard-working staff, will continue to serve the community with Great Zah! for many years to come.
Our passion in serving the community
Since 1990, the Pizzaland's passion for pizza has endured, earning them many loyal friends whose enjoyment of pizza is experiencing Great Zah. Many say Pizzaland is one of their first stops when they visit or move back to Winnipeg.
"So often, I hear from customers that one of the things they love about Winnipeg is our pizza," Matt declares. "We're near the top of their list of things to do when they get back into town." If you're serious about business and think you've got what it takes to share in Pizzaland's passion, give us a call at 336-3333.
For further information or any other inquiries email us: [email protected]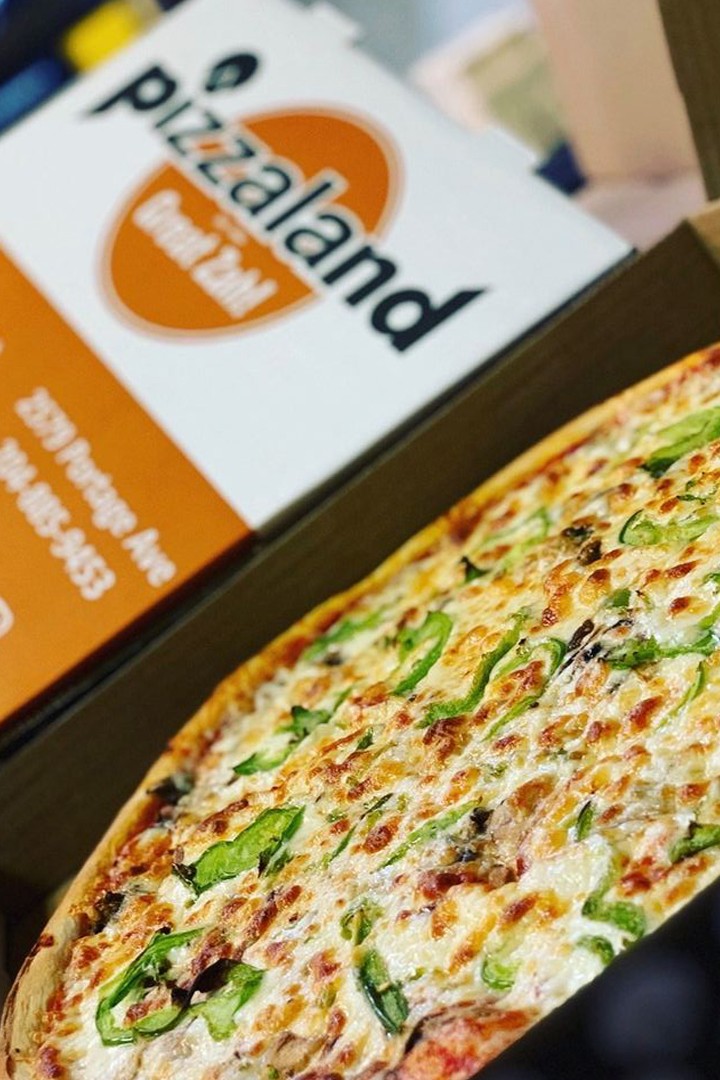 Questions? Our dedicated Pizzaland staff are ready to answer your inquiries.
1765 Main Street
Winnipeg, MB, Canada