When you have a passion for pizza, you do what you can to ensure that the world shares your enthusiasm. That's what Larry Pagdato achieved in 1990 when he founded Pizzaland at 1765 Main Street in Winnipeg, Manitoba.
The endeavour came about after Larry and his brother, Ernie, had spent several years working in the local pizza industry. Their experience led them to discover the secret of making great take-out pizza — the freshest, locally-produced ingredients, a lovingly prepared product and a genuine commitment to treating customers like friends.
"It wasn't long before our approach began to pay off and in 1991, Ernie and I opened up a new location at 2579 Portage Avenue," remembers Larry. "Since then, we've managed to build a very loyal customer base who believe that our pizza isn't just pizza — it's Great Zah!"
In 1998, Ernie's son, Christopher, joined the company, adding even more energy to the management team. Today, the Pagdatos are launching the Pizzaland concept into the future.
"In 2004, we undertook major renovations to accommodate growth at both locations," Larry remarks. "We believe we now have the business foundation and the pizza-making program to consider expanding again."
Our passion in serving the community
Since 1990, the Pagdatos' passion for pizza has endured, earning them many loyal friends whose enjoyment of pizza is experiencing Great Zah. Larry says Pizzaland is one of his customers' first stops when they visit or move back to Winnipeg.
"So often, I hear from customers that one of the things they love about Winnipeg is our pizza," he declares. "We're near the top of their list of things to do when they get back into town." If you're serious about business and think you've got what it takes to share in the Pagdatos' passion, give Larry a call at 336-3333.
For further information or any other inquiries email us: [email protected]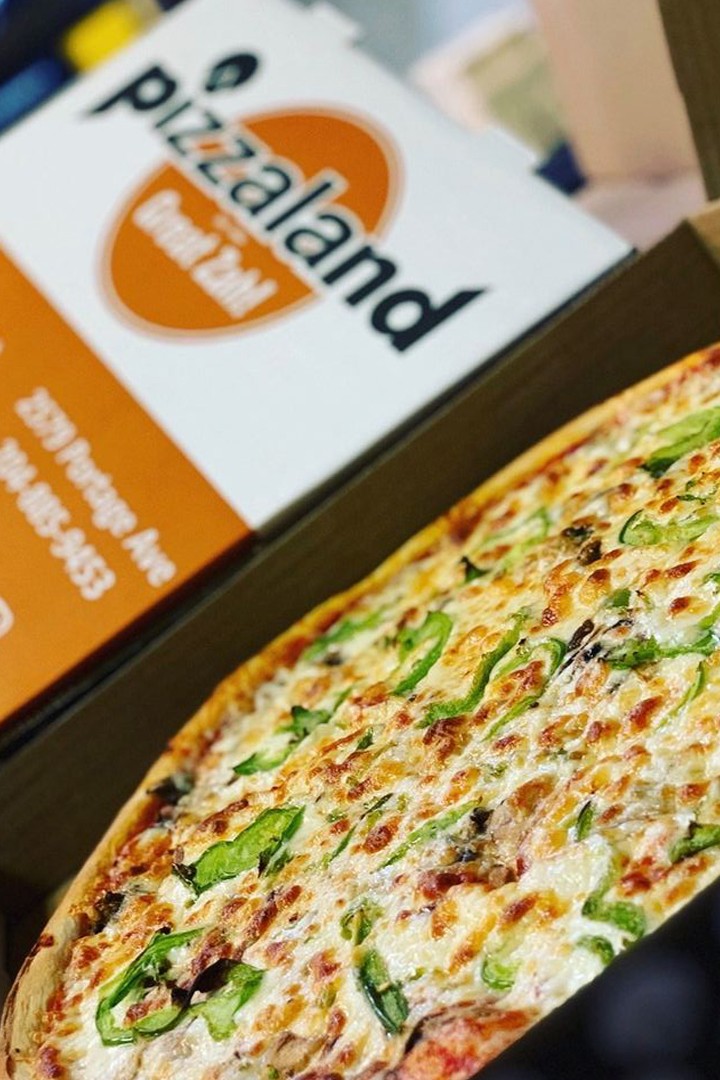 Questions? Our dedicated Pizzaland staff are ready to answer your inquiries.
2579 Portage Ave. and 1765 Main Street
Winnipeg, MB, Canada